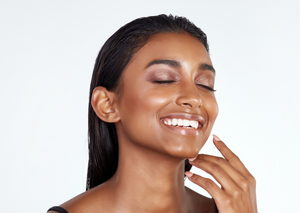 Sanctuary Cosmetic Center
Sanctuary Perfect Derma Peel
Regular price
$450.00
$0.00
Unit price
per
Do you have sun spots, acne scars, or a dull or aging complexion? The Sanctuary Perfect Derma Peel delivers real results for all skin types and ethnicities.

The Sanctuary Perfect Derma Peel combines powerful ingredients with effective acids to deliver outstanding results after one treatment. This unique formula allows for an increase in lifting of fine lines and wrinkles as well as reducing hyperpigmentation including Melasma. The Sanctuary Perfect Derma Peel is a non-invasive, virtually painless treatment with only 2-4 days of peeling.
After one treatment of the Sanctuary Perfect Derma Peel, overall skin tone and complexion will appear smooth, glowing and fresh. Depending on skin conditions, multiple treatments may be necessary for desired results. A series of 2-3 treatments applied once every 4 weeks will allow for optimal results for more severe skin conditions such as Melasma and active acne.
---