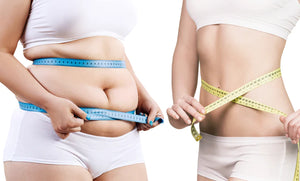 Sanctuary Cosmetic Center
Tirzepatide or Semaglutide Injections
Regular price
$499.00
$0.00
Unit price
per
Tirzepatide and Semaglutide are  medicine used for weight loss in specific patients, 
Start your membership in 3 easy steps to get to your weight loss goals in a safe and effective treatment plan at $499 monthly membership. membership is 6 months long.
Virtual Consultation to confirm candidacy.

Treatment shipped to you directly or done in office weekly.

Biweekly check-ins to confirm and document your progress.
Your subscription journey will be as follows:
1- you start your 6 month subscription.
2- we will contact you to schedule your virtual consultation with one of our providers.
3- we will send you our medical history form to be filled ahead of your appointment with a medical provider.
4- Your medical consultation will be conducted using a HIPAA compliant secure video link that works with any smart device or computer.
5- During the consult, the medical provider will go over your medical history, diet, Exercise habits and decide if medical labs are required or not, and which Peptide to be used (Semaglutide vs Terzipetide). 
6- your address will be confirmed and you will receive your first shipment of the peptide in addition to a how to guide to inject yourself as well as all the required syringes and alcohol pads. 
7- there will be biweekly check ins with the provider to check in on the progress.
8- Shipment frequency will vary as you progress in the program, you will not receive a shipment every month. your first shipment will be enough for 6 - 10 weeks based on the product and the injection schedule approved by the medical provider. 
The program is for 6 months. there will be no refunds of any kind upon cancellation. 
If you still have any questions, feel free to call or text at 703-893-3937
---